A tribute
To a good group of Persons!
From the Men of the Sea Scout Ship # 630 "The Dragon" in Vancouver Washington in the 1950's, the Men & Women of Sea Exploring ship "Gray Owl" Garland Texas 1970's the tradition lives on now in San Juan del Sur, Nicaragua.
A program for years that has changed the lives of many young people and has been charted by a great group of seafarers with boundless enthusiasm for sailing and the sea is now being made available to Young Men and Women (ages 14-21) in San Juan del Sur, Nicaragua.
The individual acknowledgement of everyone who over the years has unselfishly played a part thru their leadership roles to bring this program to happen is impossible as the Sea Scouts numbers all over the world is so great but here in San Juan del Sur, Nicaragua it is just beginning.
A challenge to the Scout Marino's of San Juan del Sur is a call to adventure and service, those that have gone before you have given you a heritage to use, cherish, and to pass onto others proudly. My wish is those that join the Scout Marino ship "No Bad Days" in San Juan del Sur, Nicaragua can take with them on their life's journey a part of life that only a few have had the opportunity to live and enjoy.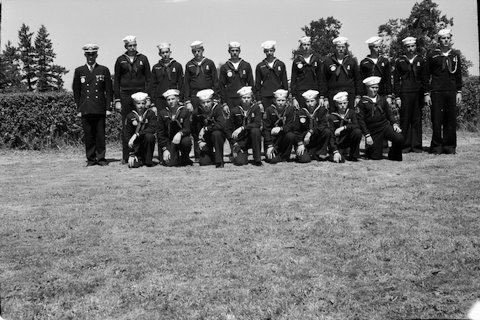 SSS 630 Drogon Crew 1953
Dedicated in memory of… Two Great Sea Scouts and friends for ever.
This inspiration and effort of starting and working with these young people comes from my old Skipper (when I started sailing 59 years ago) and good friend the late Bill Reinhardt from Vancouver WA. Sea Scout Ship #630 "Dragon". The good times we enjoyed and skills we learned shall be remembered always. Thanks to his believing in me, pushing, prodding and for all he did in helping me grow… this group/ship is for you.
In memory of Wayne Bonham who in the 1970's helped me start the Sea Scout Ship "Gray Owl" in Garland TX. And was my First Mate. His enthusiasm and gentle way with young people, his skills in time of mayhem giving insights as to how to be the gentle man he was, gave direction to all. Wayne would have loved these young people and worked with me in this undertaking to make a difference in the lives of these good Kids… I think of him often. Thanks Wayne for lending your own unique presence in my life.
In the everyday dealings with the Kids here in San Juan del Sur, Nicaragua I am reminded of the teachings and working with these two men. The good times sailing together the skills we learned and shared and the joy of working with the youth back then. Now the opportunity is once again mine to pass on to others and I thank them both for what I Learned from them. Thanks to God for leading me to the country of Nicaragua, showing me a need and giving me the health and strength to carry it out.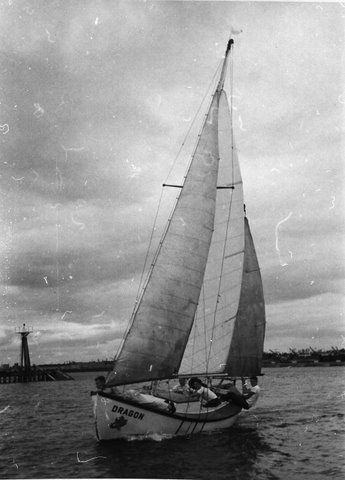 SSS 630 Dragon 1953